Mobile Dog Grooming service in Carmarthenshire without the hassle!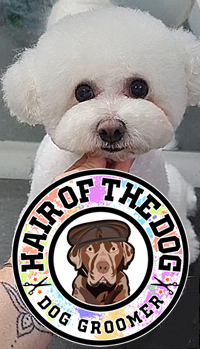 Take the stress away from your dog and yourself and have us come to you in a stress-free environment! Our mobile dog grooming van comes kitted out with everything needed to pamper your pooch, all we need to do is be able to park and plug in!
About Me and my mobile dog grooming service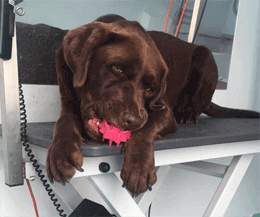 My name is Christina and I'm a chatty, friendly, bubbly, down-to-earth person from Carmarthen. I love dogs and used to do a little dog training so I know how to handle dogs well, by being very patient and relaxed when grooming, I work around what makes the dog happy; if that's sitting in the bath with them or grooming them on my lap. If a dog is not comfortable with something then I won't push them.
My main priority is making the dog happy and to enjoy being groomed.
View the list of Mobile Dog Grooming Services here